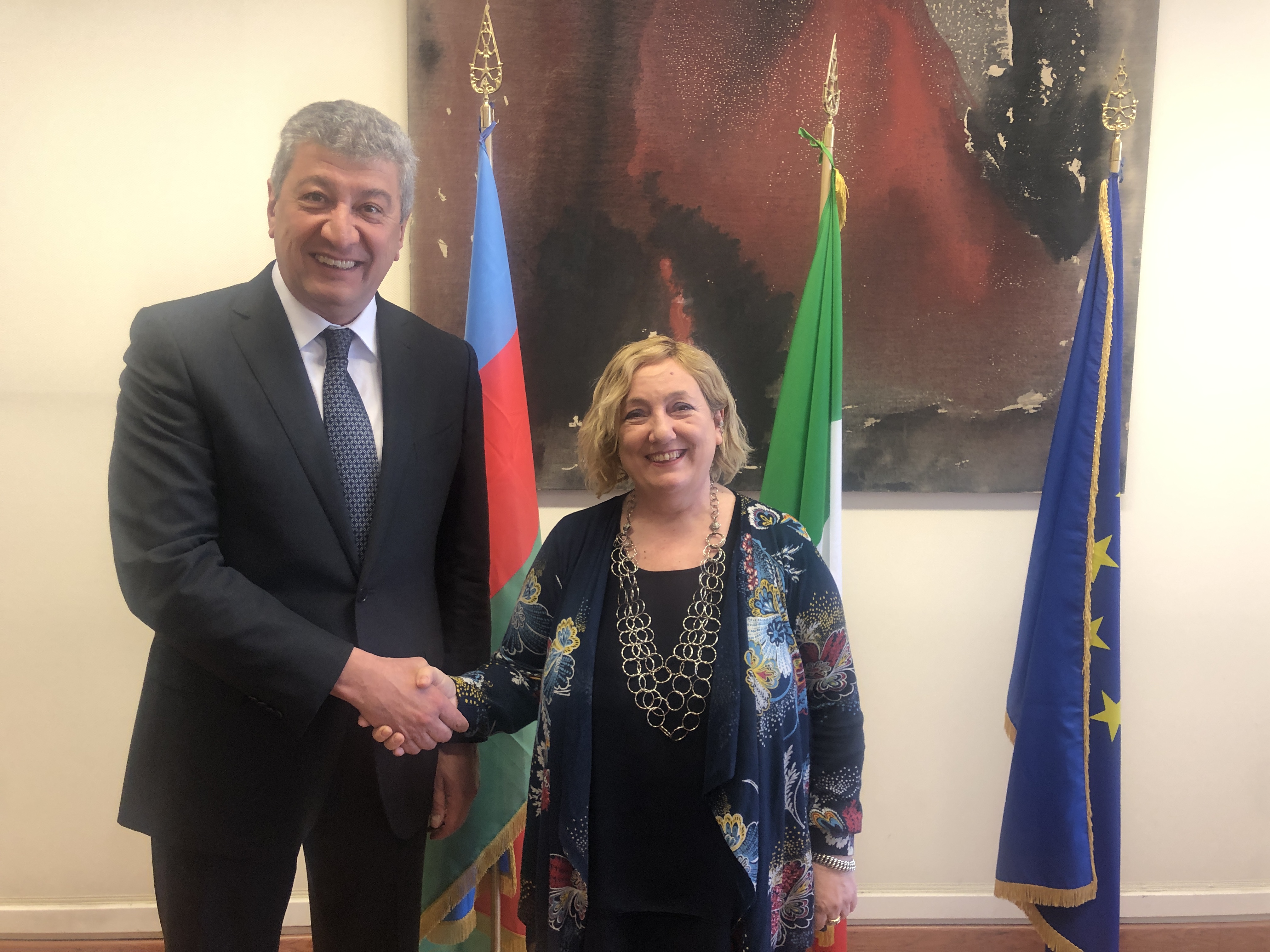 Deputy Minister of Foreign Affairs and International Cooperation, Emanuela del Re, met with Deputy Minister of Foreign Affairs of Azerbaijan, Ramiz Hasanov, at the Farnesina today. The meeting was an opportunity to confirm the attention Italy pays to Azerbaijan as a sound political, economic and energy partner.
The talks also focused on upcoming visits that can further political dialogue, including the possible Azerbaijani President' State Visit to Italy following the visit made by the President of the Republic of Italy to Azerbaijan last July. The two parties are also working to set a date shortly for the next session of the Intergovernmental Committee on Economic Cooperation. Trade between Italy and Azerbaijan has been growing steadily over the past few years totalling 5.8 billion euros in 2018, confirming Italy as Azerbaijan's leading trade partner.
Deputy Minister Del Re also said that considering the structural imbalance of the balance of trade, it is likely that Italian investments in Azerbaijan would increase, and made a specific reference to the interest voiced by some Italian companies. Finally, it was agreed to explore possible synergies between Italy and Azerbaijan in the field of development cooperation by means of an agreement between the competent governmental agencies.