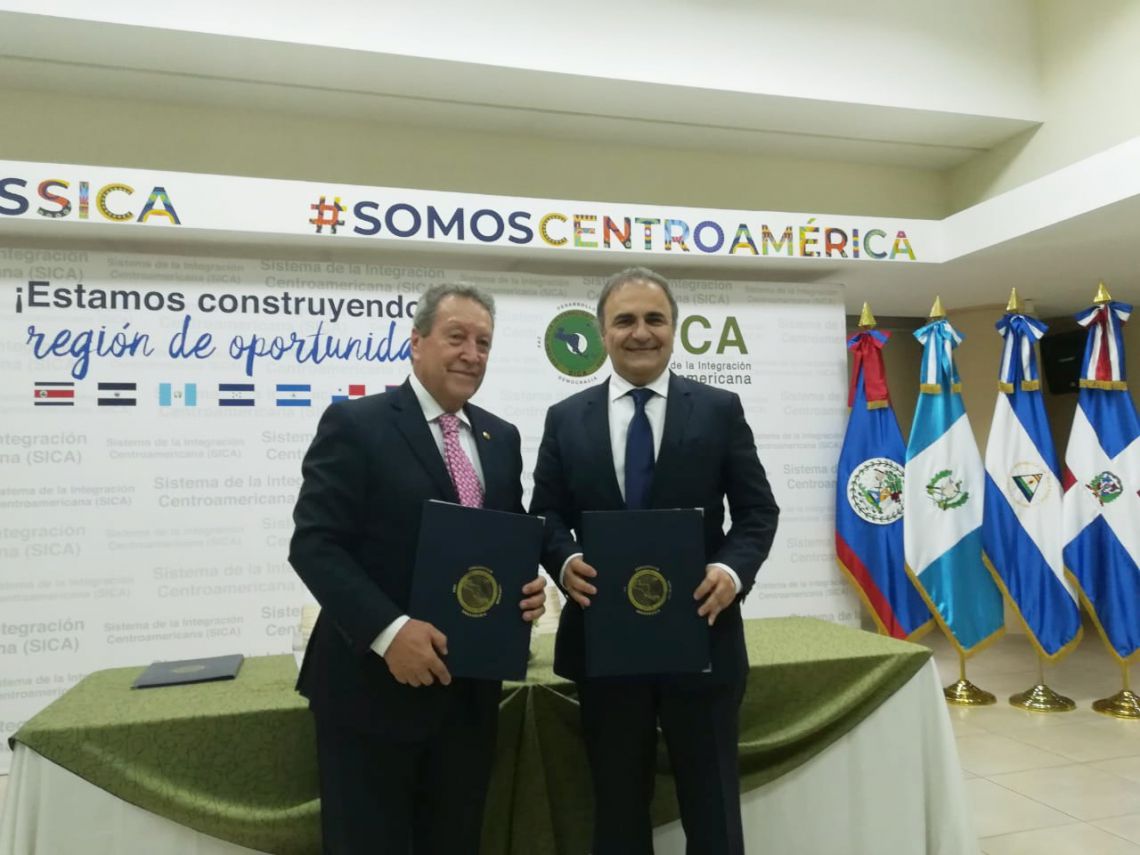 Ricardo Merlo, the Undersecretary for Foreign Affairs and International Cooperation, has concluded his visit to El Salvador.
Undersecretary Merlo met with the Foreign Minister of El Salvador, Alexandra Hill, with whom he sat in the first meeting of the two Countries' Bilateral Consultation Mechanism. At the meeting, the Undersecretary underscored the interest expressed by Italian companies to participate in international calls for tenders launched by the local Government, highlighting the high-level of our companies' know-how and the excellence of the technologies used. The meeting enabled a fruitful exchange of opinions on the major issues in the Latin American scenario, with a special focus on the crises in Venezuela and Nicaragua. The Undersecretary then invited Minister Hill to the 9th Italy-Latin American and Caribbean Conference that is due to take place in Rome in October.
The Undersecretary then visited the headquarters of the Central American Integration System (SICA) where, with the Secretary General, Vinicio Cerezo Arevalo, he signed the Memorandum of Understanding on establishing a Political and Cooperation Forum of Dialogue between the MAECI and SICA. The aim of the Forum is to consolidate periodic dialogue on issues of mutual interest and promote cooperation in areas such as the environment and sustainable development, consistently with the principles of the United Nations 2030 Agenda; in the area of the security of democracy, education, tourism, culture and social affairs, as well as in other fields of common interest; lastly, the aim is to stimulate economic cooperation, trade and investments between Italy and the SICA Member States.
"With this MoU, the relationship between Italy and Central American Countries becomes increasingly solid and it also opens new perspectives for our companies," Undersecretary Merlo said.