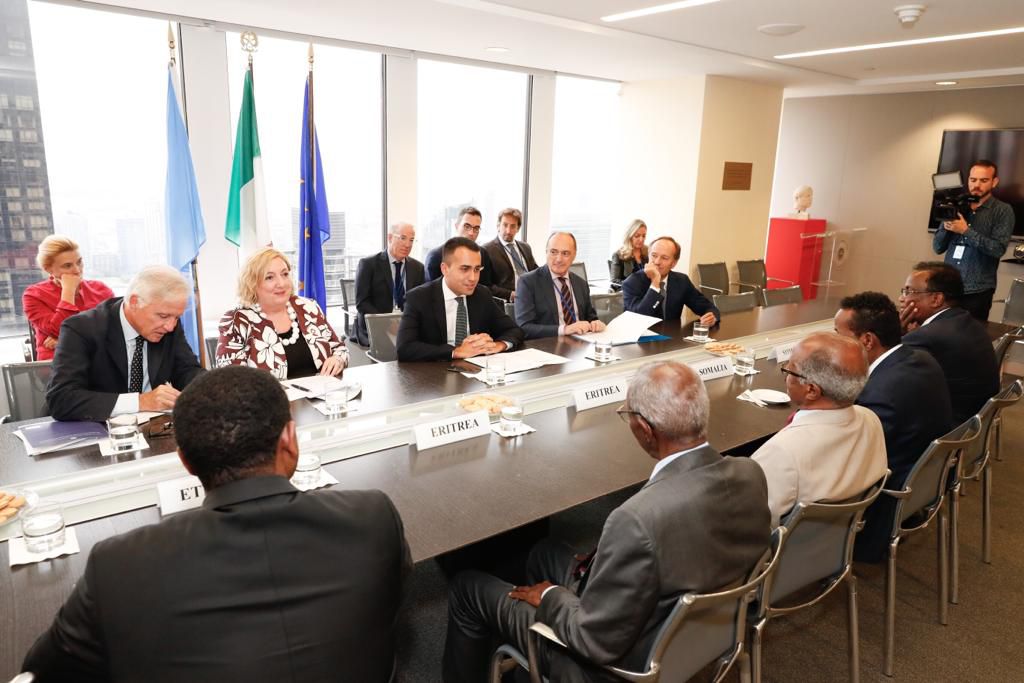 The Minister of Foreign Affairs and International Cooperation, Luigi Di Maio, met with the Foreign Ministers of Eritrea and Somalia and the Deputy Foreign Minister of Ethiopia on the fringes of the UNGA.
During the talks, Minister Di Maio emphasised how Italy has always considered the Horn of Africa Countries as strategic partners and historical friends and this is the reason for its staunch commitment to enhance the region's integration, stability and prosperity through a multifaceted approach addressing both the security aspect as well as economic and cultural growth.
In this context, Minister Di Maio, in a constructive spirit, also explored with his interlocutors the possible initiatives aimed at consolidating the regional stabilisation process that was initiated with the history-making signing of the Joint Declaration of Peace and Friendship between Ethiopia and Eritrea in July 2018.