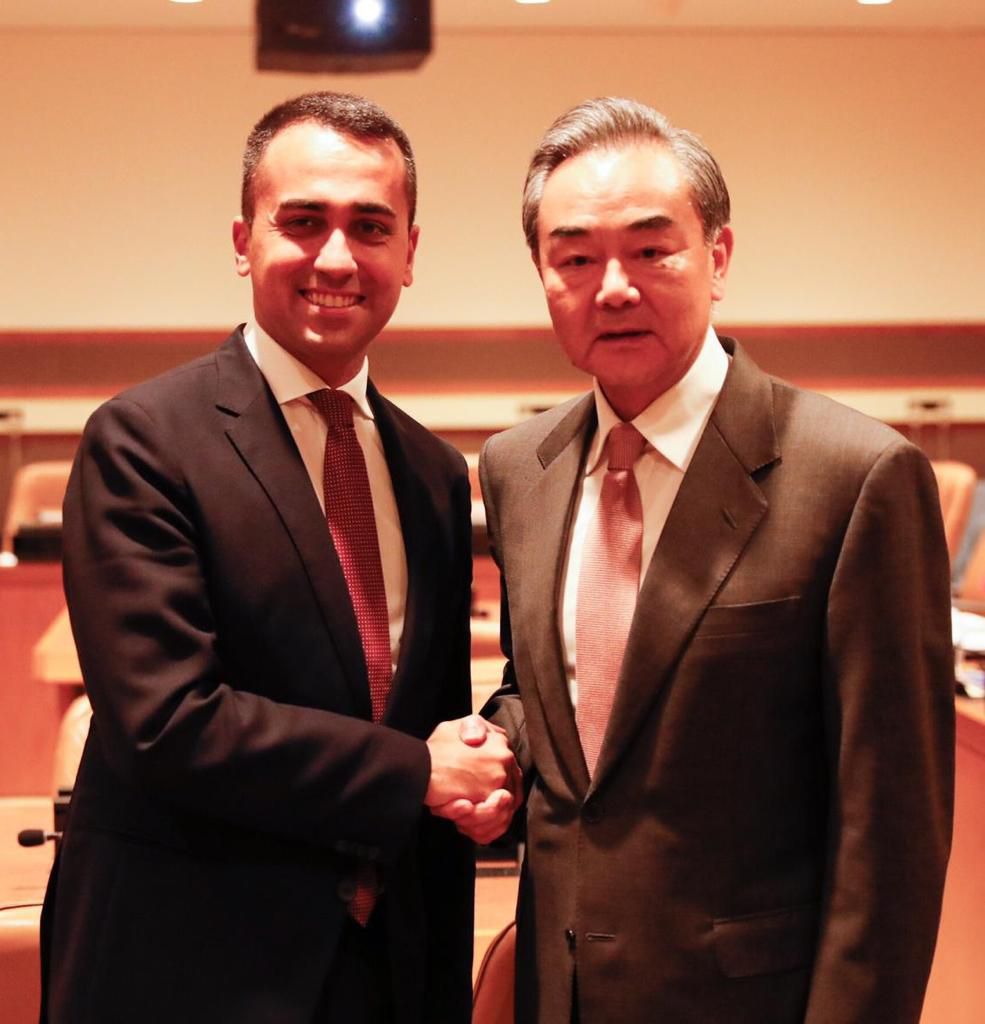 The Minister of Foreign Affairs and International Cooperation, Luigi Di Maio, met with the State Councillor and Minister of Foreign Affairs of the People's Republic of China, Wang Yi, on the fringes of the 74th session of United Nations General Assembly in New York.
The meeting reaffirmed the excellent state of the bilateral relations between Italy and China, which will celebrate their 50th anniversary in 2020 by organising the Italian-Chinese Year of Culture and Tourism envisaging a rich agenda of cultural initiatives in numerous sectors to be held in Italy and China.
The two ministers reaffirmed their commitment to tighten bilateral economic cooperation by fostering the development of joint efforts in China and in third markets and by promoting the removal of tariff and non-tariff barriers with a view to simplifying the access of Italian products – especially of the agri-food sector – on the Chinese market in order to redress the trade balance. To this end, Minister Di Maio announced to his interlocutor his intention to attend the next edition of the China International Import Expo (CIIE) in Shanghai in November, in which Italy is a "Partner Country" and will be present with approximately 150 Italian companies.
Focusing on the issue of connectivity between Europe and Asia, the two ministers reaffirmed their intention to make an effort to single out specific cooperation initiatives to implement through Italian and Chinese business partnerships within the framework of the Asian Infrastructure Investment Bank, also implementing joint projects in Third Countries. Lastly, the two ministers addressed the issue of reforming the United Nations Security Council, in respect of which Italy and China are on the same side inside the "Uniting for Consensus" (UfC) Group, in which China participates as an observer. In agreeing on working for a more democratic, responsible, transparent and effective Security Council, the two ministers committed to strengthen synergies also on this dossier.
 See also