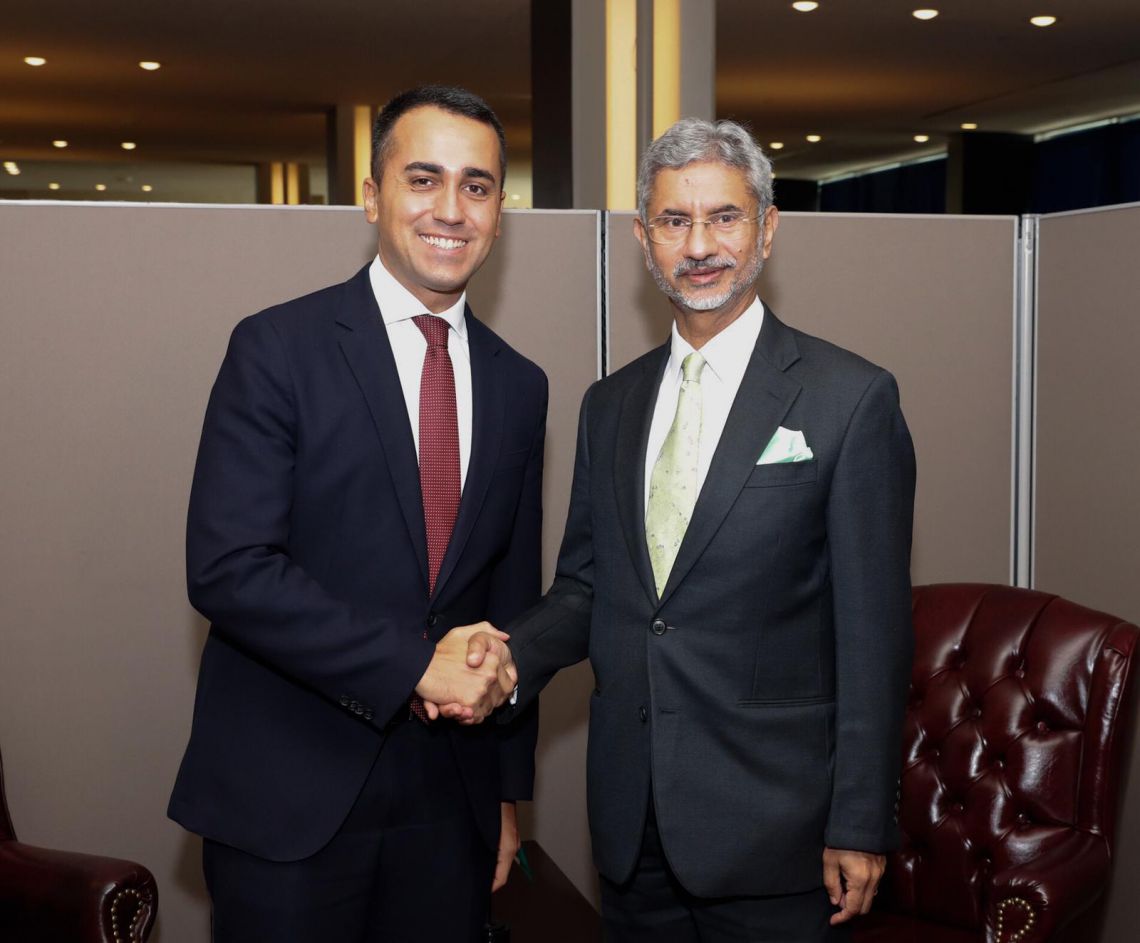 The Minister of Foreign Affairs and International Cooperation, Luigi Di Maio, had a meeting with the Indian Foreign Minister, Subrahmanyam Jaishankar, on the sidelines of the 74th session of the United Nations General Assembly.
The meeting focused on the bilateral relations between Italy and India that are at an excellent point following the momentum generated by the visit to India of Prime Minister Conte at the end of last year and the Joint Statement made with Prime Minister Modi aimed at enhancing bilateral relations.
Minister Di Maio and Minister Jaishankar expressed their satisfaction for the outstanding levels of trade achieved between the two Countries, which is expected to grow even further in the future. In this respect both Ministers agreed to continue working in order to identify new areas for economic cooperation, such as Defence and Aerospace. The Indian Minister also expressed a strong interest in the Italian agri-food industry with special reference to our food processing technologies.
Finally, Minister Jaishankar said he hoped that, as is the case with China, Italy and India will explore new cooperation avenues to develop joint projects to be implemented in Third Countries with a special focus on Africa.