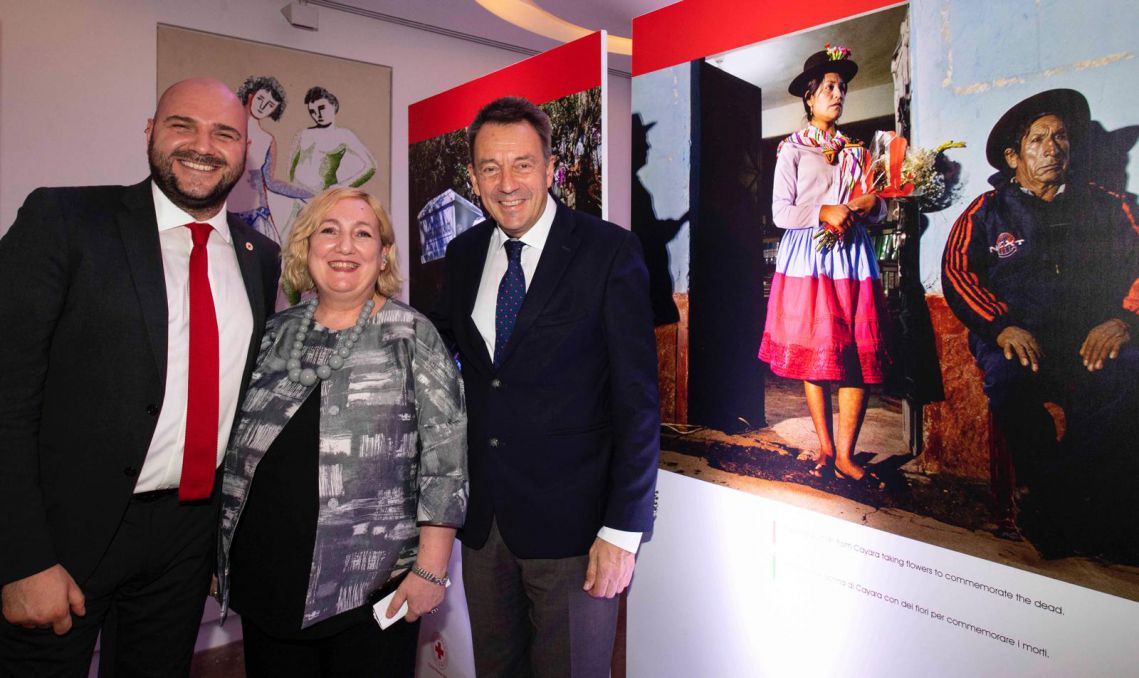 The Deputy Minister for Foreign Affairs and International Cooperation, Emanuela Del Re, received the President of the International Committee of the Red Cross (ICRC), Peter Maurer, at the Farnesina. The meeting provided the opportunity for taking stock of the state of bilateral collaboration with Italy and for an exchange of ideas on the main areas of crisis in the world, with particular reference to Syria, Libya and Ukraine.
The Deputy Minister expressed appreciation for the commitment with which the ICRC contributes to providing a response to humanitarian needs in the most complicated crises and for its promotion of respect for International Humanitarian Law. "We support your efforts aimed at seeking alternative forms of financing" – said Del Re, recognizing how protracted crises are putting excessive pressure on humanitarian activities and recalling how Italy was among the first Countries tat participated in the 'Humanitarian Impact Bond' initiative", created to mobilize private capital in support of the ICRC's physical rehabilitation programs in fragile and conflict-ridden countries.
With reference to Libya, concern was expressed about the recrudescence of the conflict and its humanitarian consequences, with particular reference to the increase in internally displaced persons and the condition of migrants in transit. In terms of migration, the deputy Minister pointed out that Italy promotes long-term solutions consistently with a rational approach that targets the root causes of the phenomenon, and attaches priority to the management of humanitarian emergencies.