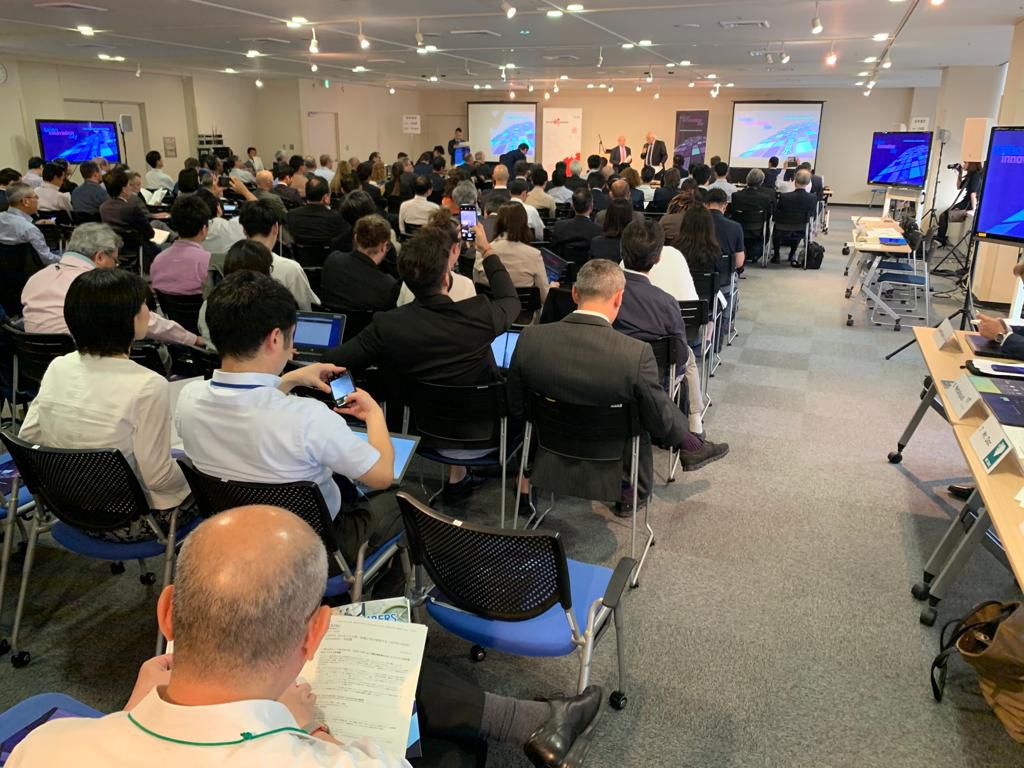 Three days of meetings, B2Bs, workshops and pitching sessions for the 14 Italian startups and scale-ups chosen to attend the Italian Innovation Day in Tokyo, organised by the Italian Embassy in Japan, the Italian Trade Agency (ICE), Invitalia and JETRO. 
The business areas covered by the companies in Tokyo taking part in the fourth edition of the event include the green economy, Industry 4.0, FinTech, InsurTech, Healthcare, BioTech, MedTech, Tourism Tech, AgriTech and DesignTech.
"An ageing society, eco-friendly, sustainable growth, resource-efficient economies and the impact of global events are some of the common challenges faced by Italy and Japan, and the interest in new technologies that the Italian startups and Japanese investors are developing is becoming increasingly important" said Ambassador Giorgio Starace. "This is not a trade fair that we have organised, but a true showcase of Italian excellence backed by targeted B2B sessions to encourage increasingly close and effective interaction between Italian and Japanese companies in these business areas. The startups here are not just looking for investments, they want to face up to a challenge: to conquer new markets along with Japan, one of the most technologically advanced countries in the world, and to work together to deal with common challenges, especially for innovative small and medium-sized enterprises" he added.
Over three busy days, numerous opportunities for meetings between the startups and potential industrial or financial Japanese partners were organised with the cooperation of a network of the most important and active Japanese accelerators and incubators, the Italian Chamber of Commerce in Japan, the Invest in Italy Desk of the Italian Trade Agency (ICE) and various media partners. Public entities and institutions that are particularly active in promoting exchanges in these business areas such as the Tokyo Metropolitan Government, the EU Japan Centre for Industrial Cooperation, and other important enterprises were also directly involved.
In addition to the 14 startups selected for Innovation Day, 8 Italian startups also attended from the "Global Startup Program", a quarterly acceleration program launched this year by the Ministry of Economic Development and coordinated by the Italian Embassy and Italian Trade Agency (ICE) in Tokyo.