L'Istituto Italiano di Cultura di Montréal e il Dipartimento di Scienze Veterinarie dell'Università degli Studi di Torino hanno organizzato una serie di webinar dal titolo "E l'uomo incontrò il cavallo. Da un'idea di Domenico Bergero, Direttore del Dipartimento torinese, il programma dell'iniziativa si sviluppa su temi scientifici, culturali, storico-artistici e sportivi, oltre che di tante curiosità, sull'animale che ha seguito la vita degli uomini e delle civiltà, sin dagli albori. Originario della steppa eurasiatica, il cavallo all'inizio ha fornito all'uomo carne, latte e pelli e solo nell'età dei metalli è divenuto protagonista fra gli animali da tiro e principe per l'equitazione, segnando momenti memorabili nella storia militare e sportiva. La sua parte nella letteratura e nell'arte è sempre stata centrale, quella del nobile animale, rispecchiando interessi e passioni dei popoli. Le arti figurative hanno in ogni epoca rappresentato la sua bellezza: dalle figure equine lasciate dai primitivi sulle pareti delle grotte preistoriche sino ai cavalli dei mirabili monumenti equestri del Rinascimento italiano.
Il primo appuntamento E l'uomo incontrò il cavallo: Il cavallo militare", in programma venerdì 18 dicembre 2020 (ore 15 di Montréal, ore 21 di Roma), aperto e animato da Francesco D'Arelli, Direttore dell'Istituto Italiano di Cultura di Montréal, presenta le seguenti conferenze:
Addestramento del cavallo da guerra (Domenico Bergero)
L'uso del cavallo in battaglia è fortunatamente cessato, ma questo ruolo è stato importantissimo per millenni, e sono sempre stati i soggetti con le caratteristiche migliori ad accompagnare i guerrieri. Ancora oggi, l'espressione "cavallo di battaglia" ha un significato universale che rende bene l'idea della qualità di questi soggetti. Tuttavia, il ruolo guerriero del cavallo è vario e multiforme: quali sono dunque le sue caratteristiche unificanti?
La Cavalleria a Pinerolo (Matteo Enrico)
Pinerolo ospitò per quasi un secolo la Scuola di Cavalleria, teatro delle innovazioni introdotte da Caprilli che costituirono la nascita dell'equitazione moderna, così come la conosciamo oggi. La storia dei luoghi che ospitarono questi eventi mette in risalto come nel pinerolese fosse presente un vero e proprio "distretto" dell'equitazione militare, fondamentale per lo sviluppo di quelle idee così rivoluzionarie.
"Faute d'un clou, on a perdu un fer. Faute d'un fer on a perdu un cheval": l'inscindibile legame tra la cavalleria e la mascalcia (Ivo Zoccarato)
Dopo un breve excursus sulla storia e l'importanza della ferratura del cavallo a partire dall'antichità vengono ripercorse le vicende che hanno contraddistinto l'evoluzione della podologia e della mascalcia nel tempo. È analizzato il ruolo del maniscalco prima e dopo la creazione delle scuole di Veterinaria nella seconda metà del '700. Viene ricordato il ruolo della Scuola di Mascalcia militare, a Pinerolo, annessa alla Scuola di Cavalleria a far tempo dalla seconda metà dell'Ottocento (1879). Sono inoltre ricordati alcuni dei momenti salienti che hanno contraddistinto la Scuola di Mascalcia nel periodo della Grande Guerra.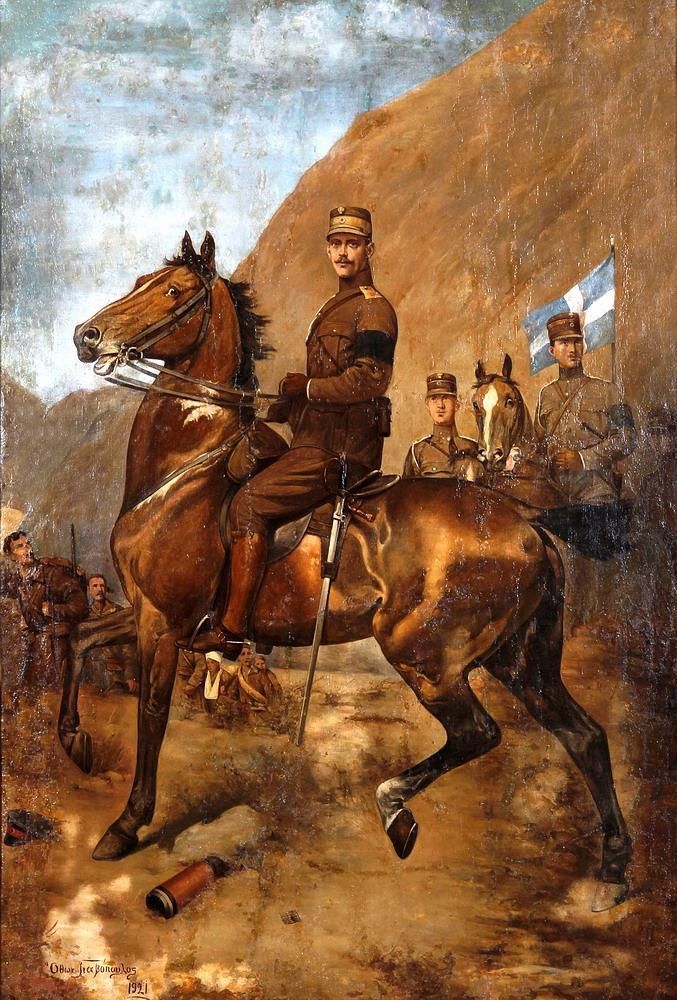 Domenico Bergero, già cavaliere di concorso ippico, laureato con lode in Medicina Veterinaria a Torino. Ufficiale veterinario, ippiatra. Dal 1990 docente dell'Università di Torino, Professore ordinario dal 2009. Diplomato dello European College of Veterinary and Comparative Nutrition. Dal 2018 Direttore del Dipartimento di Scienze Veterinarie dell'Università di Torino. Autore di circa 200 opere scientifiche (circa 70 citate da ISI web of Sciences), riguardanti la nutrizione animale, la gestione e la fisiologia del lavoro del cavallo sportivo.
Matteo Enrico, architetto e illustratore, si occupa di ricerca storica in ambito architettonico con un occhio di riguardo alle strutture per il maneggio e l'allevamento dei cavalli e del loro legame con il territorio.
Ivo Zoccarato, medico veterinario, già professore ordinario di Zoocolture e direttore del Dipartimento di Scienze Agrarie, Forestali e Alimentari dell'Università di Torino. Cultore della Storia della Medicina Veterinaria e della Mascalcia con particolare riferimento al periodo compreso tra l'inizio dell'Ottocento e la prima metà del Novecento. Socio ordinario dell'Accademia di Agricoltura di Torino, socio fondatore dell'Associazione Italiana di Storia della Medicina Veterinaria e della Mascalcia. Autore di vari articoli a contenuto storico veterinario.
Per registrarsi al webinar cliccare qui.