In occasione della XVI edizione della Giornata del Contemporaneo, l'Ambasciata d'Italia in Vietnam promuove le iniziative Italy through the lens of Vietnamese contemporary artists  e Garden of Unknowing.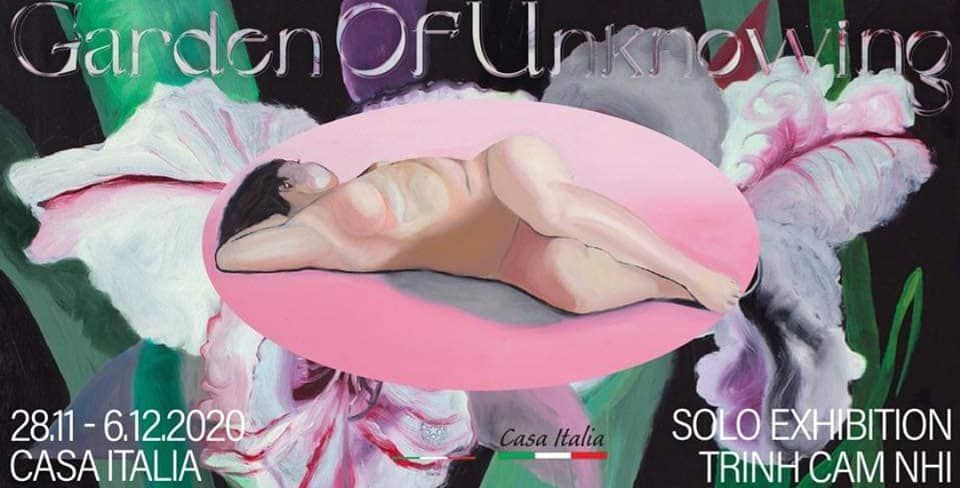 Italy through the lens of Vietnamese contemporary artists
Non potendo far venire artisti dall'Italia a causa dell'attuale situazione sanitaria, l'Ambasciata ha lanciato un concorso tra giovani artisti vietnamiti sul tema Italy through the lens of Vietnamese contemporary artists. Ai partecipanti è stato richiesto di produrre un'opera d'arte contemporanea (quadro o scultura) ispirata al nostro Paese. L'iniziativa, realizzata insieme al Vietnam Institute of Culture and Art Studies – VICAS, si pone il duplice obiettivo di promuovere l'immagine dell'arte contemporanea italiana in Vietnam e offrire ad artisti vietnamiti emergenti l'opportunità di presentare le proprie opere ad un pubblico internazionale. Gli artisti che hanno aderito al concorso sono stati ben trentadue. La commissione giudicatrice è composta da 3 membri: la Dr.ssa Anna Mattirolo (membro del Comitato Scientifico di Collezione Farnesina), il Dr. Bui Quang Thang (per il VICAS) ed il Primo Segretario Paolo Epifani (come rappresentante dell'Ambasciata).
La commissione ha aggiudicato la vittoria del concorso all'opera The Utopia Land, dell'artista Nguyễn Xuân Lam. Ha inoltre ritenuto di particolare pregio altre due opere presentate al concorso: Tarantella Dance under the Moon, dell'artista Phùng Văn Tuệ, e Quan Âm down the Mountain, degli artisti Vũ Đỗ & Quỳnh Chu. Le opere premiate andranno ad incrementare la dotazione artistica dell'Ambasciata d'Italia in Vietnam.
Tutte le opere partecipanti verranno inoltre presentate al pubblico in una mostra che verrà allestita presso Casa Italia dall'8 all'11 dicembre. La cerimonia di inaugurazione e premiazione avrà luogo l'8 dicembre alle ore 17:00.
Il bando e la documentazione del concorso sono consultabili qui.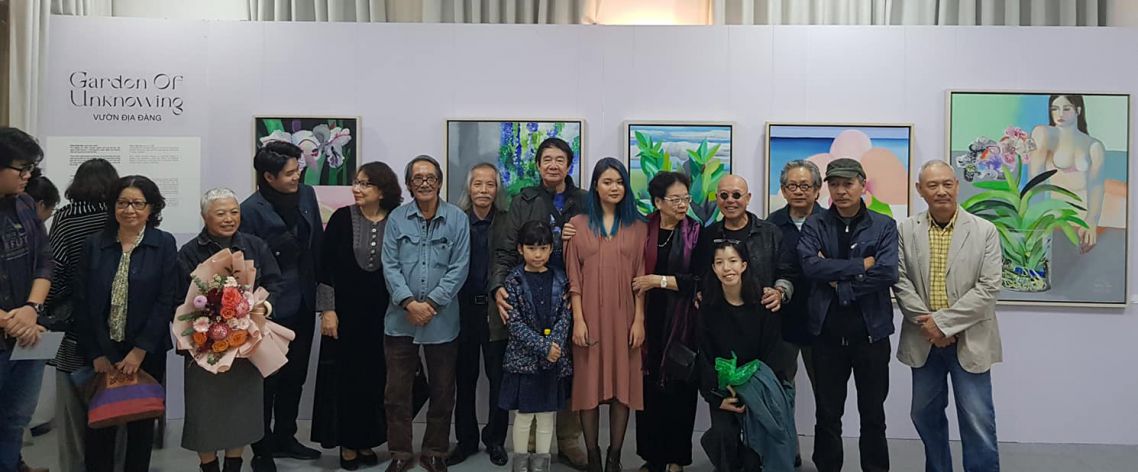 Garden of Unknowing
Dal 28 novembre al 6 dicembre è esposta presso Casa Italia di Hanoi la prima mostra personale della giovane pittrice vietnamita Trinh Cam Nhi, laureatasi nel 2019 presso l'Accademia di Belle Arti di Roma.
Maggiori informazioni a questo link.