Un webinar sulla relazione tra linguaggio, mente e cervello è stato organizzato per il 15 aprile, alle 18:30 (le 3:30 in Italia) dall'Istituto di Cultura di Los Angeles, con il Consolato Generale d'Italia a Los Angeles ed in coordinamento con l'Ambasciata d'Italia a Washington, in occasione della Giornata della ricerca italiana nel mondo.
Oltre 60 anni fa, Noam Chomsky inaugurò un approccio radicalmente nuovo al linguaggio e alla mente chiamato Generative Grammar. Insieme a Massimo Piattelli-Palmarini – docente di Scienze Cognitive all'Università dell'Arizona, fondatore del Dipartimento di Scienze Cognitive dell'Istituto San Raffaele di Milano e docente di Psicologia Cognitiva all'Università Vita-Salute San Raffaele – nel 1974, presso il MIT, Chomsky avviò un campo di ricerca convergente: la biolinguistica, che da allora ha assistito a uno sviluppo impressionante, in termini di esperimenti, riviste dedicate, libri, articoli, conferenze e insegnamento.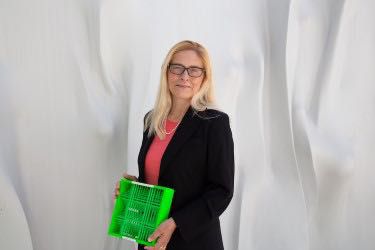 Piattelli-Palmarini insieme a Martin Monti, professore nei Dipartimenti di Psicologia e Neurochirurgia presso l'Università della California a Los Angeles, parlerà di questi sviluppi in un campo ancora in piena evoluzione. L'incontro sarà aperto dal Console Generale d'Italia a Los Angeles, Silvia Chiave, mentre Cinzia Zuffada, Associate Chief Scientist del JPL, Presidente dell'ISSNAF, introdurrà il tema. 
A Cinzia Zuffada, laureata in ingegneria elettronica presso l'Università di Pavia, specializzata in campi e onde elettromagnetiche e ricercatrice presso il California Institute of Technology, sarà infine assegnato il premio IIC Los Angeles Creativity Award nel settore della Scienza e Tecnologia. Riconoscimento all'eccellenza italiana nel mondo in ogni settore creativo, il premio consiste in un'opera originale creata appositamente per l'Istituto dal noto artista e stilista Emilio Cavallini, ispirata al soffitto del Pantheon di Roma. In passato l'Istituto ha premiato per la scienza e tecnologia il Premio Nobel Renato Dulbecco, Andrew Viterbi, co-fondatore di Qualcomm Inc., noto per l'algoritmo che porta il suo nome, ed Emiliana Borrelli, professore di Microbiologia & Genetica Molecolare alla University of California Irvine (UCI).