È stata inaugurata oggi, nella Residenza dell'Ambasciatore italiano a Teheran, Giuseppe Perrone, la mostra dedicata alla Capitale iraniana, dal titolo "Life in Tehran. Cafes and Foreign Embassies", contenente un'esclusiva selezione di 27 disegni in bianco e nero di ambasciate e luoghi storici della Capitale iraniana realizzati nell'arco di cinquant'anni dall'artista iraniano Khosrow Khorshidi.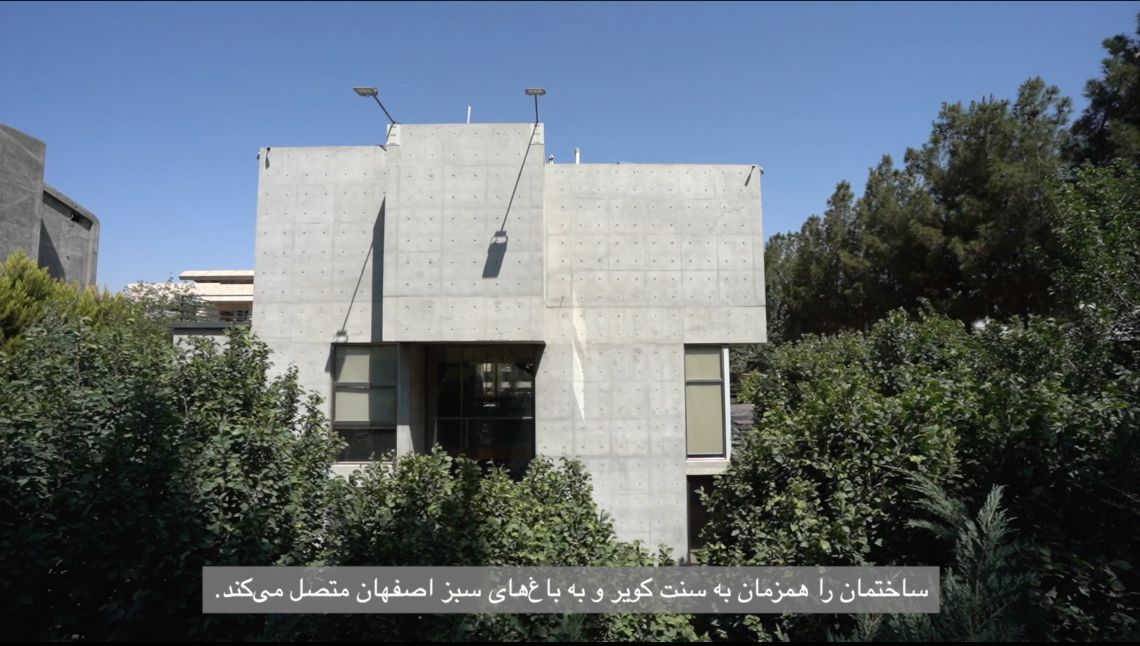 Tra i luoghi riprodotti dal maestro Khorshidi sulla base dei suoi ricordi d'infanzia e di adolescenza, compaiono un dipinto appositamente realizzato per l'evento e un disegno del 2000 della residenza italiana di Farmanieh, con il suo giardino persiano di 8 ettari, e uno schizzo del 1951 della sede storica dell'Ambasciata italiana di via Neuphle-le-Chateau, nell'edificio neoclassico disegnato dall'architetto russo Victor Markov.  Altri disegni raffigurano I palazzi che ospitano altre ambasciate straniere nella capitale iraniana, nonche' scene di vita nelle piazze, scuole, negozi, caffetterie, ristoranti, cinema e teatri storici di Teheran."L'esibizione degli affascinanti disegni di Khosrow Khorshidi e' un emozionante omaggio al genio artistico e alla carriera di uno degli artisti contemporanei iraniani piu' prolifici e brillanti", ha detto l'Ambasciatore Perrone nella sua prefazione al catalogo realizzato in occasione della mostra.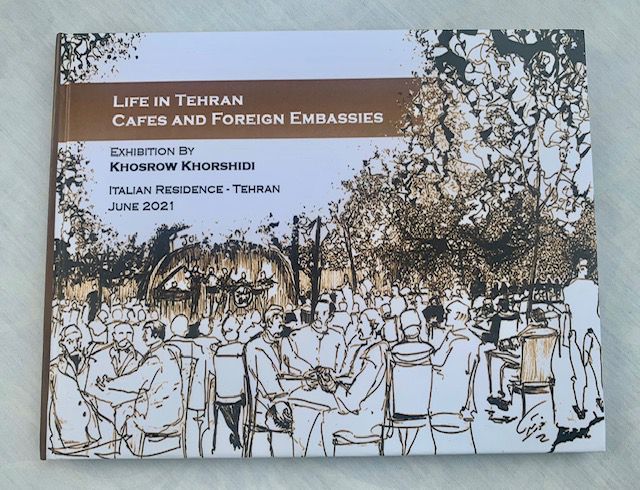 Durante l'inaugurazione è stato altresì proiettato il video-documentario "King of the Scene", parte della serie prodotta dall'Ambasciata d'Italia a Teheran "From Tehran to Rome. A Journey through Art", dedicato alla vita e all'opera del maestro iraniano.Khorshidi, nato in Iran nel 1932, si e' formato in Italia presso l'Accademia di Belle Arti di Roma e lo studio di Franco Zeffirelli. "Per me l'arte e' stata come un seme – l'ho scoperta in Italia e l'ho portata con me nella mia terra natale", ama ricordare Khorshidi."From Tehran to Rome. A Journey through Art", è una serie di sette episodi monografici prodotti dall'Ambasciata italiana a Teheran in collaborazione con gli artisti iraniani Yasmin Zandieh ed Ehsan Ronagh, che presenta sette artisti italiani ed iraniani moderni e contemporanei, la cui formazione ed opera sono state influenzate dalle culture artistiche di entrambi i paesi.
Il video "King of the Scene", cosi' come il video promozionale della serie e gli episodi "Tapesh" su Bizhan Bassiri e "Hands in Earth" su Mohsen Vaziri Moghaddam, sono disponibili sui canali social dell'Ambasciata (YouTube, Instagram e Twitter).