On the occasion of the International Fair of Plovdiv (Bulgaria), held at the end of September, the Italian Ambassador in Sofia, Giuseppina Zarra, participated in the inauguration of the "Ninth European Forum of Social Entrepreneurship". The President of the Republic of Bulgaria, Rumen Radev, and the European Commissioner Maria Gabriel also attended the meeting.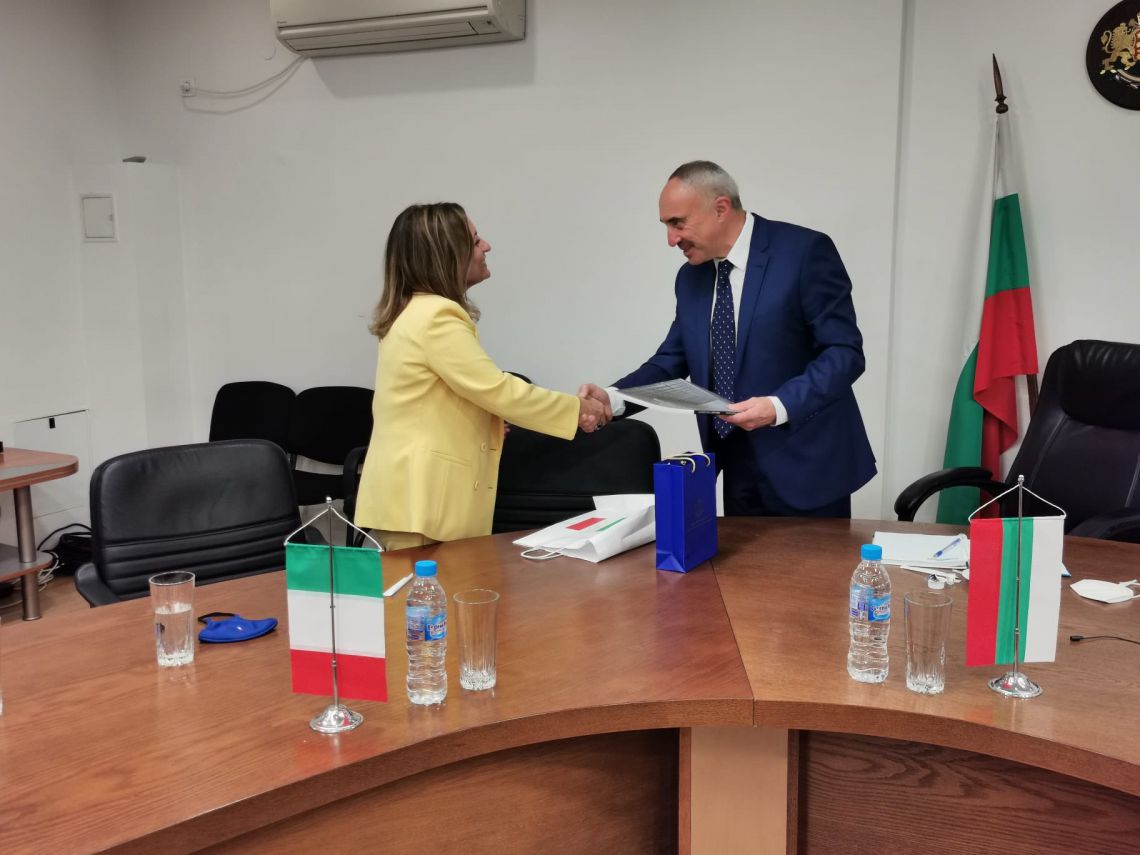 On that occasion, Ambassador Zarra underlined the importance of social entrepreneurship to promote sustainable and socially inclusive economic growth and create new jobs. The Forum was attended by cooperatives and cooperative associations from Italy, with which Bulgaria developed strong cooperation and exchanges of experience in the past years.
After the business meetings during the Forum, Ambassador Zarra, accompanied by the Honorary Consul in Plovdiv, Giuseppe De Francesco, met the Governor of Plovdiv, Angel Stoev. She discussed investment opportunities in the region. She also visited the city's 'Ivan Vazov' language high school, where she met the headmistress, Vihra Eramian, and the Italian language teachers.
The "Ninth European Social Entrepreneurship Forum" was attended, among others, by the Vice Prime Minister and the Minister of Social Policies, Galab Donev, the President of the European Association CECOP, Giuseppe Guerrini, and the mayors of several Bulgarian cities.