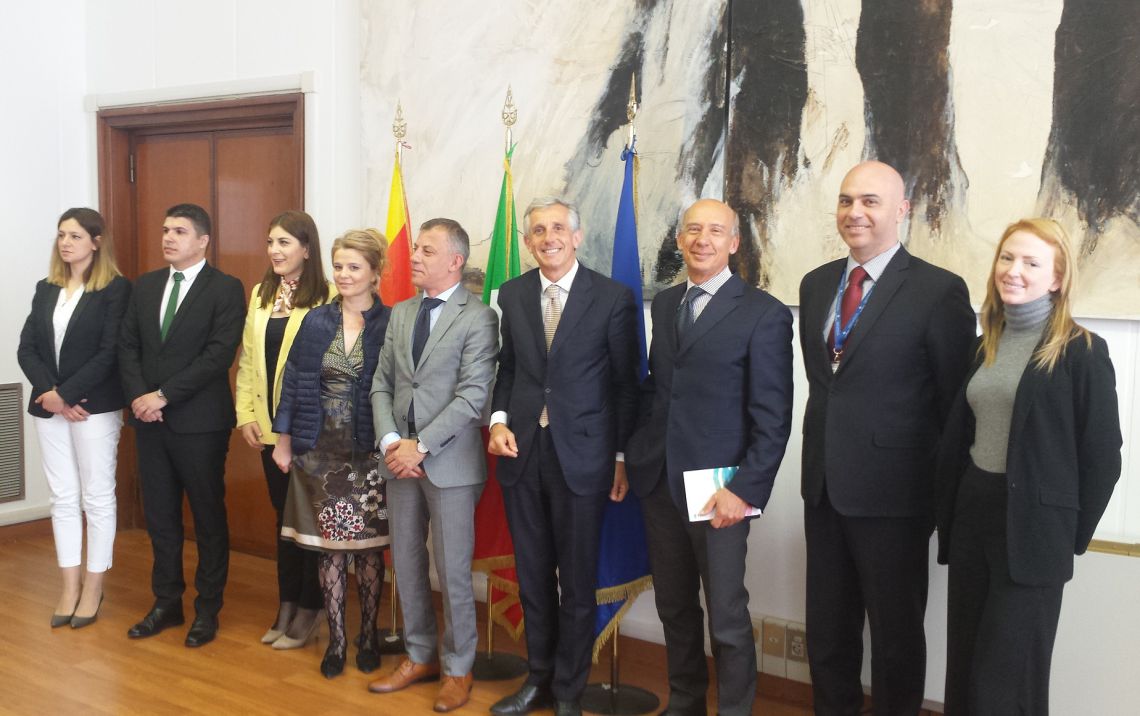 Director General Vignali met at the Farnesina with the Minister of Diaspora of North Macedonia, Mr. Edemi, the first to hold this position since the Country's independence in 1991.
The Director spoke about the experience of the Ministry with the large Italian community living abroad, also during emergencies such as the Venezuelan crisis or Brexit, in the hope that sharing this experience would help the Government of North Macedonia manage their diaspora, which includes, among other things, a large group in Italy.
 
The topics that were discussed included voting from abroad, facilitating remittance investments and the importance of Italian culture and language in North Macedonia, where our language was recently introduced in schools as a second foreign language.