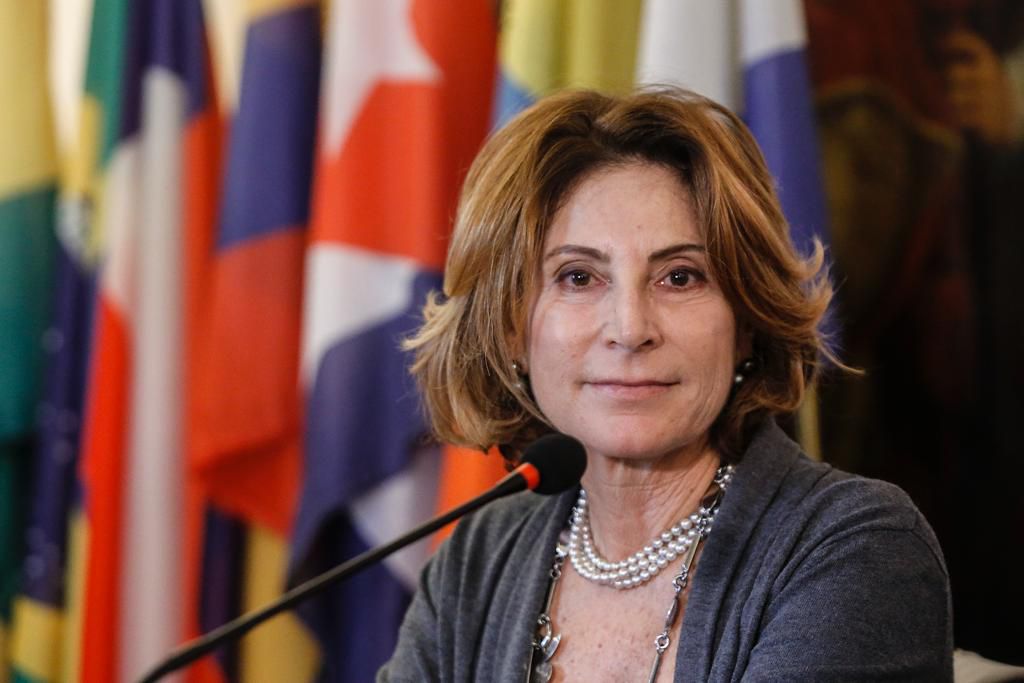 On the proposal of the Minister of Foreign Affairs Luigi Di Maio, the Council of Delegates of the Italo-Latin American Institute (IILA) formalised the appointment of the Minister Plenipotentiary Antonella Cavallari – current Central Director for Latin American and Caribbean Countries at the Ministry of Foreign Affairs and International Cooperation – to serve as the new Secretary General of this International Organisation. For the first time, in the 54 years of the organisation's history, the position will be held by a woman.
Minister Di Maio's proposal was presented at the Council meeting by the Deputy Minister Marina Sereni, who also thanked the outgoing Secretary General, Donato Di Santo, for his untiring commitment in the three years of his term of office, and highlighted the great professional experience and competence of Minister Cavallari with regard to the Latin American and Caribbean Region, and her genuine passion, which will strengthen her capacity for action, a certain guarantee for further developing the full potential of the "New IILA". The Deputy Minister also assured the Delegates of the strong focus by the Italian Government on the Latin American and Caribbean Countries, which continue to represent a priority in Italy's foreign policy.
The new Secretary General, Antonella Cavallari, in thanking Minister Di Maio for the trust placed in her, and Deputy Minister Sereni for her words, also emphasised the many and great merits of Mr. Di Santo's term. Minister Cavallari then outlined several points of her programme: to organise regular meetings of the Latin American ambassadors with important Italian political, business and cultural figures; to intensify the visibility of and communications by the "New IILA", in both Italy and the Member Countries; to strengthen the Organisation's international projection and its contribution to multilateralism; to further strengthen the ties between the projects carried out by the IILA and the achievement of the UN's 2030 Agenda objectives, to which the Organisation intends to provide a significant contribution.
Antonella Cavallari entered the diplomatic career in 1987, and has served as Italian Ambassador in Paraguay from 2013 to 2016. She has also held diplomatic posts in Egypt and Japan.