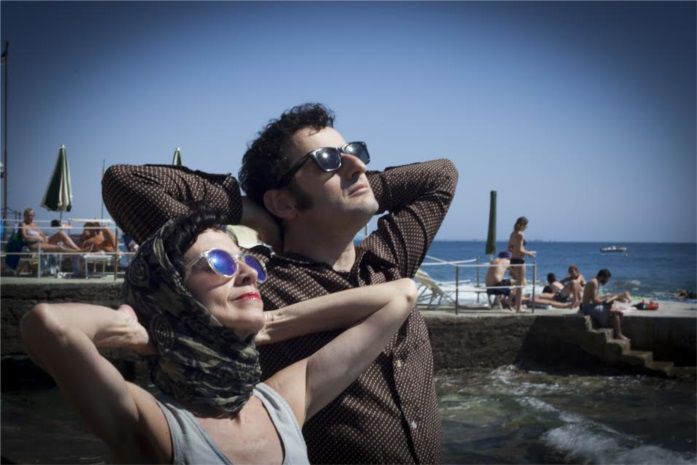 With the show, Acqua di Colonia by the Compagnia Frosini-Timpano, #PlayBack, the new festival dedicated to contemporary Italian theatre organised by the Italian Cultural Institute of Melbourne, kicked off.
Every month #PlayBack will present the show of an Italian company that the Institute wants to signal to its audience because significant in the scenario of contemporary Italian theatre production. The video of each show will be available online; no television footage, but "service" videos, those used by the companies to promote their shows to festival and theatre producers. It is a choice dictated by two reasons, which are also the basis of the show. On the one hand, the belief that theatre, the real one, is what you see "live" only. The initiative is not meant to replace "live shows", but to make the general Australian public familiar with a theatre production that is struggling to reach places far from Italy; still deserves to be discovered. On the other hand, the desire to offer the organisers of Australian festivals and theatres shows the opportunity to see companies and works that maybe they hadn't the chance to know and to promote the contemporary Italian theatre that could offer so much to the international audience.
The first show of the festival, Acqua di Colonia, the latest work by and with Elvira Frosini and Daniele Timpano, is about the history of Italian colonialism.