On Thursday, August 20, at the Luxe Lakes Art Expo Centre in Chengdu, was held the opening ceremony of the exhibition "Raffaello Opera Omnia".
Organized in China in the year of the 50th anniversary of Chino-Italian diplomatic relations by the Embassy of Italy, the Italian Cultural Institute in Beijing and the Italian Consulate General in Chongqing, with the collaboration of Luxe Lakes, CAFA Art Museum and Wisdom Art & Culture, the exhibition arrives in Sichuan Province after being hosted, from June 13 to August 5, by the Global Sunac Centre for Contemporary Art in Kunming (Yunnan Province).
The opening event was attended by the Vice Head of Mission of the Italian Embassy in China Emanuele de Maigret, the Consul General of Italy in Chongqing Guido Bilancini and the Director of the Italian Cultural Institute in Beijing Franco Amadei, as well as numerous representatives of the cultural, business and media world.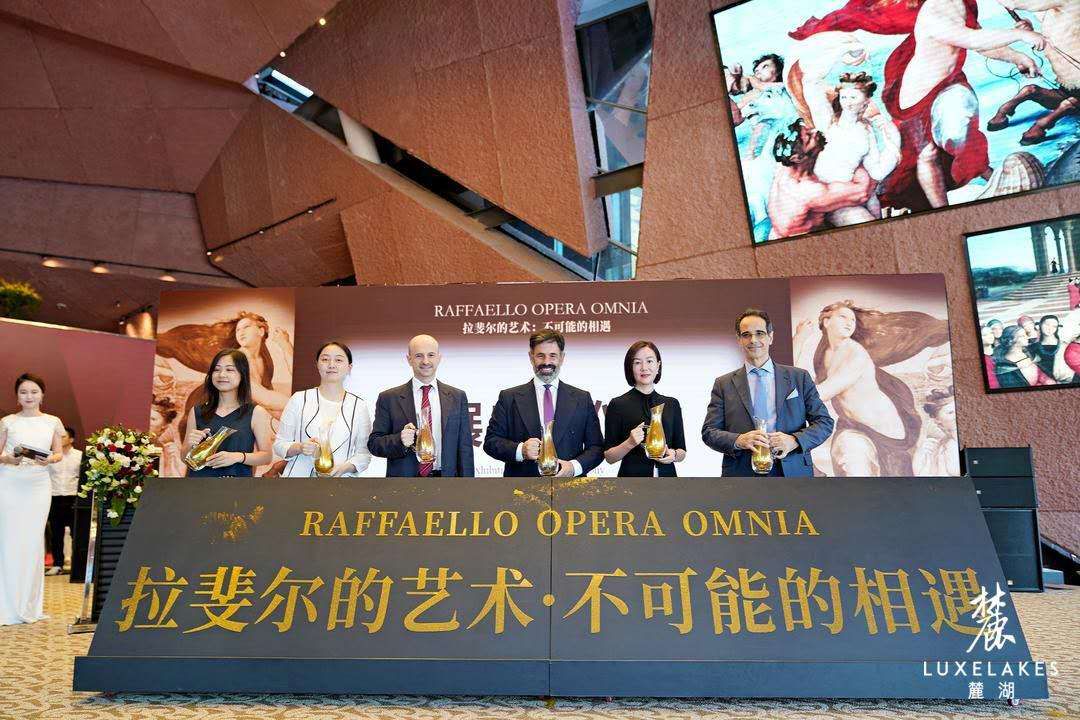 Curated by the authoritative Italian art historian Antonio Paolucci, "Raffaello Opera Omnia", which will be open to the public at the Luxe Lakes Art Expo Centre in Chengdu until next October 8, presents to the Chinese public the high-definition and life-size reproductions of thirty-six great works of the great Renaissance Master, whose 500th anniversary of his death is celebrated this year.
The works selected for the exhibition make it possible to follow the artistic path of the "Divine Painter" in the different phases of his evolution, from the very first works of a Raphael not yet twenty years old, to his last masterpiece, La Transfigurazione (The Transfiguration), on the completion of which he was working in his last days, at only 37 years old.
A precious opportunity, therefore, both for scholars and for the general public in China, to be able to admire in the same space, comparing directly and at close range, works whose originals are distributed in eighteen European museums, in thirteen cities and seven different countries.
According to the Italian Ambassador in Beijing Luca Ferrari, the exhibition is "the tangible sign and testimony of the fruitful collaboration and deep cultural bond between Italy and China, which has always been based on mutual respect and exchanges between peoples, characteristics shared by our two nations, which combine the richness of ancient civilizations with the ability to renew, create and know how to amaze".