L'Ambasciatore d'Italia a Washington, Armando Varricchio, ha insignito l'immunologo Anthony Fauci dell'onorificenza di Cavaliere di Gran Croce dell'Ordine al Merito della Repubblica Italiana, conferita dal Presidente della Repubblica quale riconoscimento della sua straordinaria carriera e dell'eccezionale contributo all'azione di contrasto al Covid-19. Fauci è Direttore del National Institute of Allergy and Infectious Diseases (NIAID) presso i National Institutes of Health (NIH) e Chief Medical Adviser del Presidente Joe Biden. 
Durante la cerimonia – che si è svolta nei giorni scorsi a Villa Firenze, Residenza ufficiale dell'Ambasciatore d'Italia negli Stati Uniti – Varricchio ha ricordato il ruolo fondamentale della ricerca scientifica nel progresso delle nostre società e le fortissime relazioni tra Italia e Stati Uniti in questo campo. "Nel corso dell'ultimo anno – ha poi sottolineato – il mondo intero ha apprezzato il suo approccio razionale e rigoroso, la professionalità, la lungimiranza e lo spirito di servizio grazie ai quali è stato punto di riferimento della comunità internazionale nella lotta alla pandemia". 
Sempre presso la sua Residenza, l'Ambasciatore Varricchio ha ospitato, lo scorso 19 maggio, un incontro dei principali esponenti della vasta e trasversale comunità dei membri del Congresso di origine italiana, capitanata dalla Speaker della House of Representatives, Nancy Pelosi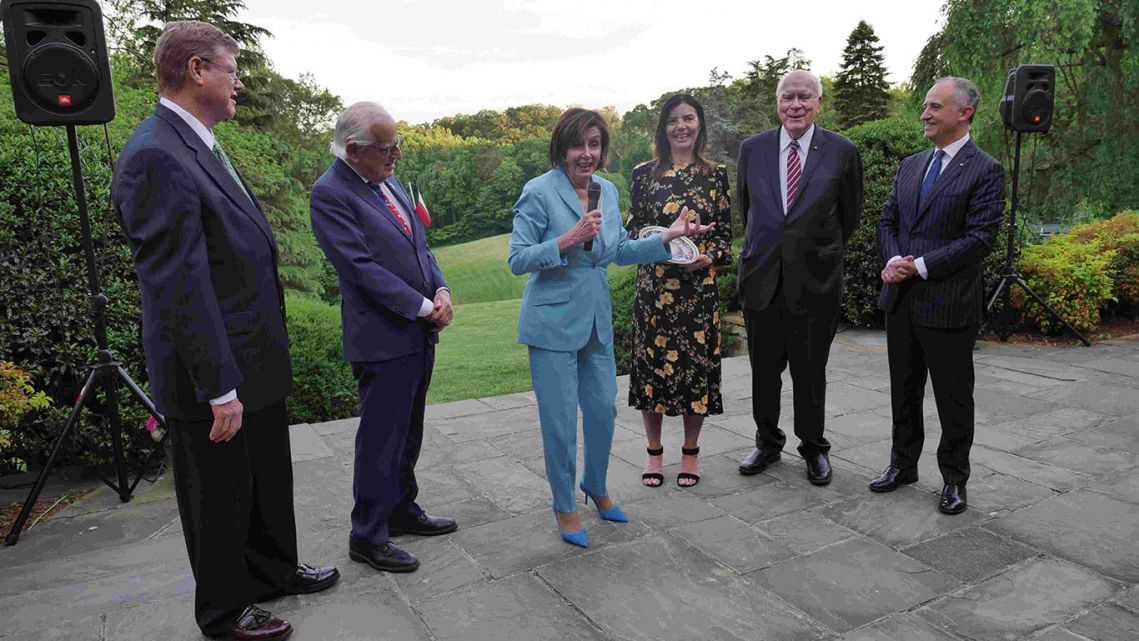 All'incontro hanno partecipato anche i membri del "board" della National Italian American Foundation (NIAF), associazione che riunisce le più importanti voci del mondo della politica, dell'economia, della cultura americana di origine italiana, che ha tra i propri obiettivi di salvaguardare e promuovere la cultura italiana, valorizzare il ruolo degli italo-americani nella costruzione della società americana e come ponte verso l'Italia. Tra questi, il neo Presidente della NIAF Robert Carlucci e il Vice Presidente Esecutivo John Calvelli.