Energy transition and the role of hydrogen were the focus of a round table organised in Paris by the Italian Embassy in France. The debate, opened by Ambassador Teresa Castaldo and moderated by Alain Elkann, was attended, among others, by the CEO of Snam, Marco Alverà, the Chairman and CEO of Renault, Luca De Meo, the Chairman of France Hydrogène, Philippe Boucly, the Director of Engie's Hydrogène Vert, Michèle Azalbert and the founder and Chairman of Ardian, Dominique Sénéquier.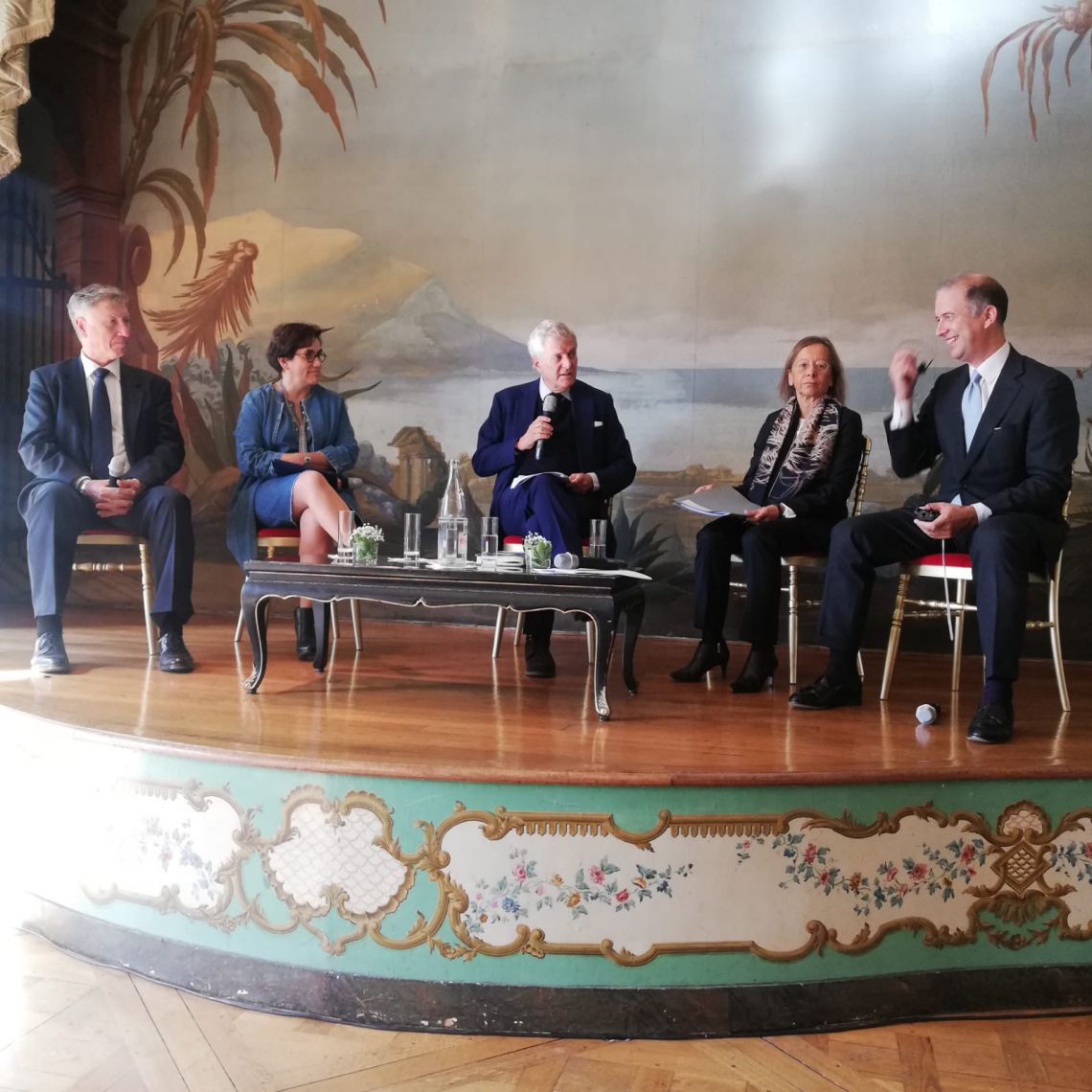 Opening the meeting, Ambassador Castaldo stressed that the development and diffusion of hydrogen-related technologies is now a priority issue on the national agendas and policies of the European Union, which is committed to pursuing the goals of ecological transition by reducing its emissions and becoming the first climate-neutral continent by 2050. "Institutions and businesses, in Italy and France – he said – are fully engaged in supporting this effort and driving a common European commitment. This is a challenge that Rome and Paris have taken up with enthusiasm, sharing a long-term vision."
Italy, through its NRRP, and France, through the "France Relance" plan, have firmly decided to invest in this sector and are now working, together with the other main European partners, towards launching an IPCEI dedicated to hydrogen, which is currently at an advanced stage of the launch procedure". In his speech, Mr. Alverà, CEO of Snam, one of Europe's leading energy infrastructure companies, strongly committed to the green transition process, emphasised the potential of hydrogen to ensure the future supply and long-distance transport of clean energy to support the decarbonisation of industry and transport. "If we want to heal our planet, we need to think big and act fast," Mr. Alverà said. "Green hydrogen is on its way, with costs falling faster than expected, pilot projects to test its application in all sectors, and international and national strategies in place to develop it," he added.