For the series "I quaderni della Collezione", the third volume entitled "Mosaici contemporanei nella Collezione Farnesina" ["Contemporary mosaics in the Farnesina Collection"], edited by Fabio De Chirico, has been published by Electa.
Beginning with the large wall mosaics by Luigi Montanarini and Toti Scialoja in the Palazzo della Farnesina, and those in the Contemporary Art Collection by Massimo Campigli, Sandro Chia, Afro, Mirko, Ascanio Renda, the catalogue retraces the most important stages in the use of the mosaic technique in the twentieth century, up to the most recent developments and the most innovative and original interpretations.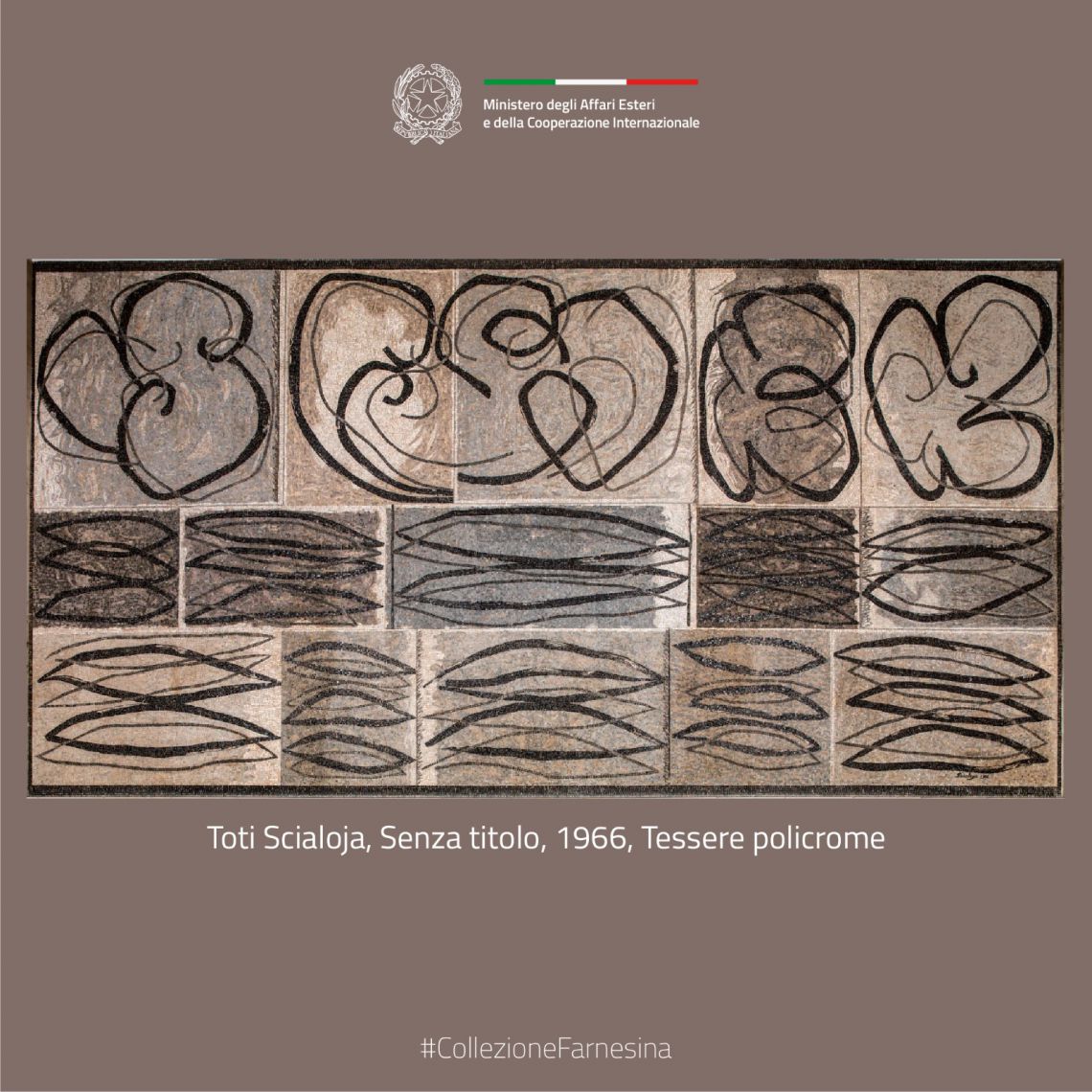 As the Author writes: "the many facets that characterise contemporary mosaic, used both as a versatile conceptual device and in its many stylistic variations (from design to public art), confirm the vitality of a technique which, beyond its expressive potential, is characterised by its environmental resistance and durability, making it adaptable to the most diverse contexts".
.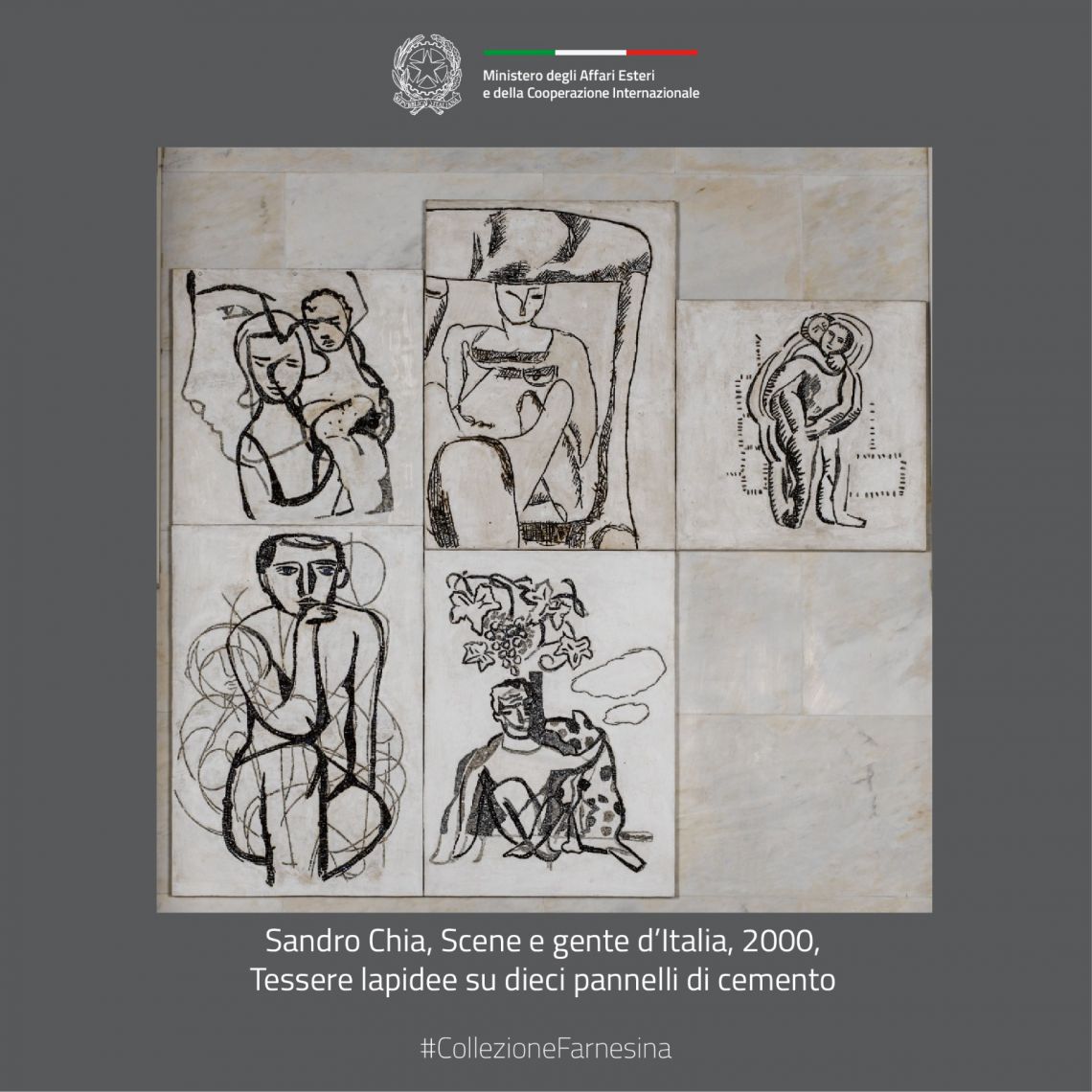 The catalogue also describes some works by protagonists of contemporary visual culture who have used and revisited the language of mosaic, such as Giuliano Babini, Luca Barberini Marco Bravura, Nicola De Maria, Sabrina Mezzaqui, Diego Miguel Mirabella, Adrian Paci, Cinzia Ruggeri, Gianluca Traina, Enzo Valentinuz, and Riccardo Zangelmi.
Copies will be held by all the most important Italian libraries and it is also available in pdf format for download.