Guangzhou, a city which is at the heart of one of the most renowned  Oriental cuisines, will showcase the best of the Mediterranean diet in the Week of Italian Cuisine in the world (19-25 November).  The Consulate General has developed a programme that includes a wide variety of topics: from the role of diet for sportspersons, with a testimonial by Marcello Lippi who was the Azzurri's coach when Italy won the World Soccer Cup; to the two-Michelin-starred chef Moreno Cedroni and his dishes; an ice-cream festival and a cooking competition between Polytechnic students.
At a seminar held at the Sports University, Lippi, currently China national team manager, spoke of the benefits of a good diet for athletes; he also dwelt on how important team spirit was to victory.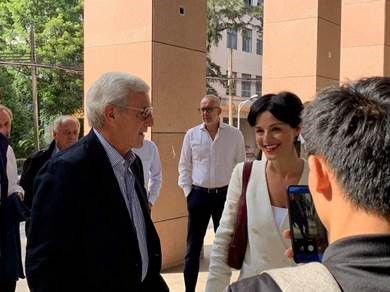 (Marcello Lippi with Consul General, Lucia Pasqualini)
Another seminar was held in Shunde Polytechnic, where Moreno Cedroni explained the Mediterranean diet to students before giving them free rein to hold a cooking competition. On the following day, Cedroni presented a selection of his dishes at the Four Seasons Hotel. They ranged from innovative ideas such as Parmesan ice-cream to more traditional fare like tiramisu, but made with stale bread as an ode to the idea of recycling food and avoiding waste.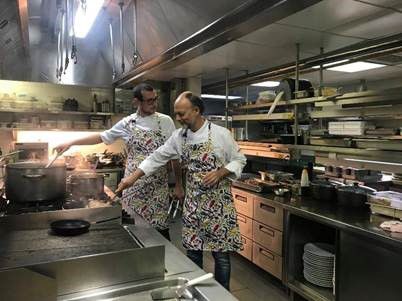 (Moreno Cedroni)
In order to expand the number of people experiencing the initiative, five international schools in the city will spend a week experimenting with an Italian menu devised by chef and nutritionist Fortunato Ostacolo. Additionally, an Italian pavilion has been set up at the Hainan International Coffee Congress and Beverage Fair, running from 13 to 20 November.
The programme was designed to showcase Italian excellence in Guangdong, one of the richest Provinces in China, and will also feature cooking lessons and themed dinners in restaurants in a number of cities and a two-day ice-cream festival.