Ahead of the COP26 climate change conference, scheduled to take place in Glasgow from 31 October to 13 November, the Italian Embassy in Dar es Salaam has presented the Italian animation movie "Trash" on the subject of ecology and sustainability. The event was attended by Ambassador Marco Lombardi, who illustrated Italy's programmes for combating climate change in Tanzania.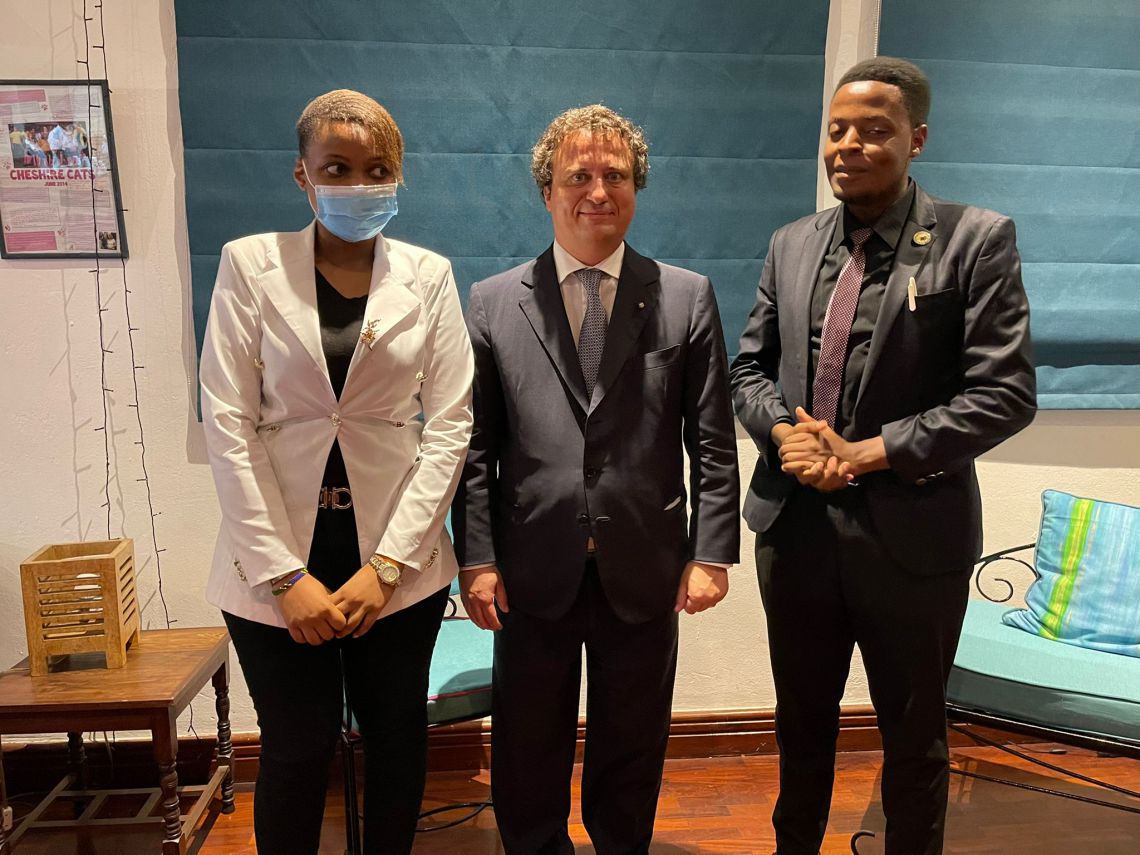 In particular, he presented the "success story" of the Italian company Carbonsink and its "REDD+" project, launched in the districts of Ufinza and Tanganyika, which, by avoiding deforestation, allows the issue of "carbon credits" that are sold to companies in Italy and Europe to offset their greenhouse-gas emissions. The villages in the region are partners of Carbonsink which, besides generating revenue for its shareholders, creates wealth for the 150 thousand inhabitants of the area involved in the project. Ambassador Lombardi then emphasised how this type of intervention is among the "People, Planet and Prosperity" priorities of the Italian G20 Presidency. 
The screening of the film was attended by university and high school students from Dar es Salaam. Careen Joel Mwakitalu and Humphrey Mrema, delegates for Tanzania at the "YOUTH4CLIMATE: DRIVING AMBITION", which took place in Milan at the end of September, also attended the event and presented the document "Proposal for Climate Change and Circular Economy Outreach" to the large audience present. The event was also attended by the UK High Commissioner to Tanzania, Ambassador David Concar, who, in his greeting, outlined the objectives of the forthcoming COP26.